Rui Wu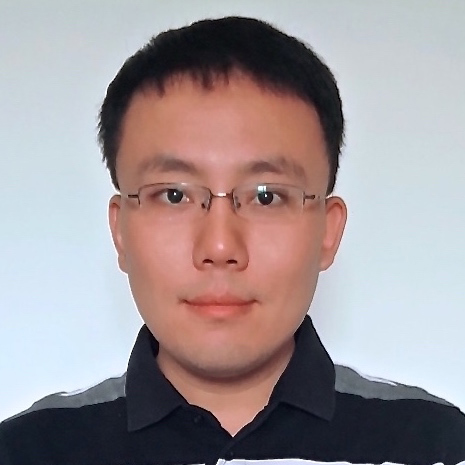 #S705, Meng Minwei Science and Technology Building, Department of Physics, Tsinghua University.
Email: wurui66@mail.tsinghua.edu.cn
Tel. +86 010-6279 2385
07.2016- Post-doctor, Department of Physics, Tsinghua University.
09.2009-06.2016: PhD. in Physics, Institute of Physics, Chinese Academy of
Sciences, China.
05.2014-06.2015: Visiting Researcher, University of Houston, USA.
09.2005-06.2009: B.S. in Physics, Nankai University, China.
Research field
• Measurement of Condensed Matter Physics by Low temperature and Strong
Magnet Field Scanning Tunneling Microscopy/Spectroscopy.
• Unconventional Superconductivity: Fe- and Cu-based Superconductor,etc.
• Non-centrosymmetric Superconductors.
• Topological Quantum Phases and States.
• Growth of Low-dimension Unconventional Superconductor by Molecular Beam
Epitaxy.
Publications
R. Wu, J.-Z Ma, S.-M Nie, et al."Evidence for Topological Edge States in a Large
Energy Gap near the Step Edges on the Surface of ZrTe5," Phys. Rev. X 6, 021017
(2016).
J. -X. Yin, Zheng Wu, X. Huang, J. -H. Wang, Z. -Y. Ye, Rui Wu, X. -X. Wu, et al.
"Cooper Pairing and Phase Coherence in Iron Superconductor Fe1+x(Te,Se)," arXiv:
1602.04961.
Rui Wu, Yingli Zhang, Shichao Yan, et al. "Purely coherent nonlinear optical
response in solution dispersions of graphene sheets,"Nano, Lett. 11, 5159 (2011).
Rui Wu, Zhibo Liu, Xiaoliang Zhang, et al. "Study on solvent effect of optical
nonlinear of an organophosphorus fullerene derivative," Highlights of Sciencepaper
Online, 2, 1550 (2009).